Crash Recovery System

Augmented

Reality

Version
Display the Crash Recovery System information in 3D format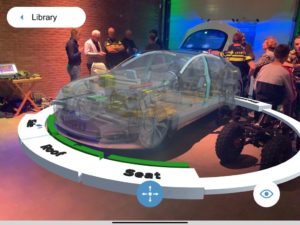 To make the display of safety components in modern vehicles even more accurate, Moditech has been working for some time on displaying our Crash Recovery System information in 3D format. We will add 3D models from various vehicle manufacturers, parallel to our 2D version. This means users of our Crash Recovery System can choose in the future which way they want to display our information.
Advantages of the Crash Recovery System AR version:
More accurate location of safety components
Scaling the vehicle to full size to cover the true vehicle
Possibility to walk three-dimensionally around the vehicle and investigate inside the vehicle
During a crash, the distortion can clearly be seen in relation to the standard location of the safety component.
More information? Contact us at marketing@moditech.com