Market development

European

EV

sales

expected

to

rise
European EV sales expected to rise to 15% in 2021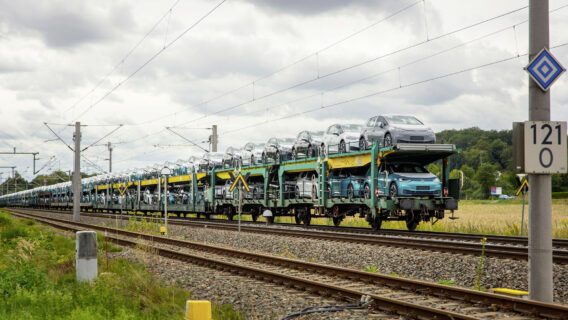 Electric cars will triple their market share in Europe this year as a result of EU car emissions targets, according to a recently released report from Transport & Environment (T&E), an European umbrella group for non-governmental organizations that work in transport and the environment, and promote sustainable transport in Europe.
T&E analyzed sales and carmakers' compliance strategies in the first half of 2020. It found that despite the pandemic, EV sales have surged since january, just as the emissions standards kicked in, and will go from 3% to 10% this year and rise to 15% in 2021.
However, it may only rise to 20% four years later if the current CO2 regulation is not revised, the analysis says. Norway shows how fast the EV market can grow: from 6% of sales in 2013 to almost 50% five years later, in 2018.
Julia Poliscanova, senior director for clean vehicles at T&E, said: Electric car sales are booming thanks to EU emissions standards. Next year, 1 in every 7 cars sold in Europe will be a plug-in. EU manufacturers are back in the EV race, but without more ambitious CO2 targets in 2025 and 2030 to spur them on, they'll run out of steam as soon as 2022.
Electric cars expanding market share in Norway
A record 62 percent of new cars sold in Norway in the month september were full-electric vehicles, registration data showed, up from 42 percent for 2019 as a whole. Electric cars will likely make up 90 percent of Volkswagen Group's sales in Norway next year and could completely replace the sale of Volkswagen diesel and gasoline engines in the country by 2023, the automaker's local importer said. The debut last month of the VW ID3 full-electric compact hatchback vaulted it to the top of the Norwegian sales ranking, outselling Tesla's Model 3 and the Polestar 2. All of these models of course can be found in the Moditech Crash Recovery System.
Looking at the first nine months of the year so far, the Audi e-tron, Volkswagen e-Golf and Hyundai Kona comprise the top three in electric vehicle sales.
The end of fossil fuel cars in Norway
With a 2025 goal of becoming the first country to end the sale of fossil-fuel cars, oil-producer Norway exempts battery-powered vehicles from taxes imposed on gasoline and diesel engines. Norway has long been the world's leading market when it comes to electric vehicles. They have the most aggressive electrification goal of any market with the aim to have every new car on the road being electric by 2025. Considering the world's average market share for EVs currently stand at around 3%, this is a really ambitious goal, but the nation is tracking well. The policy has turned the country's car market into a laboratory for global automakers seeking a path to a future without internal combustion engines, boosting new brands and electric car sales.
In its recently revealed 2021 fiscal spending plan, the Norwegian government extended its policy of zero tax on full-electric cars, providing predictability for automakers. Last year, 56% of Norway's new cars were electric (full electric or plug-in hybrids). With 48,175 electric cars registered since the beginning of the year, the Norwegian electric car market is only slightly below the same period last year (49,483) thanks to a strong september this year.
Due to these market developments, first responders will have to deal with accidents involving vehicles with alternative propulsion more frequently. Information on all these systems is vital for a quick and safe response.
Crash Recovery System – Know what's inside, see what to do!