Implementation of new ISO Symbols
The ISO-17840 standard for displaying safety symbols in vehicles has become increasingly accepted by the vehicle industry. It is therefore important that the symbols in our software are unambiguous. We have therefore worked hard in recent months to implement new symbols according to the ISO-17840 standard. These symbols replace many of the current symbols and will be added to all new vehicles. They are also being gradually implemented in the display of existing vehicles in the Crash Recovery System.
The new symbols will be visible to users after downloading both the latest Software Update (for mobile versions) and the March 2022 Database Update. It concerns symbols for vehicles from almost all vehicle categories, including many symbols that are used in the Rescue Sheets of vehicles with an alternative propulsion.
For your convenience, we've made a complete list of all the new ISO Symbols that have been added to the Crash Recovery System: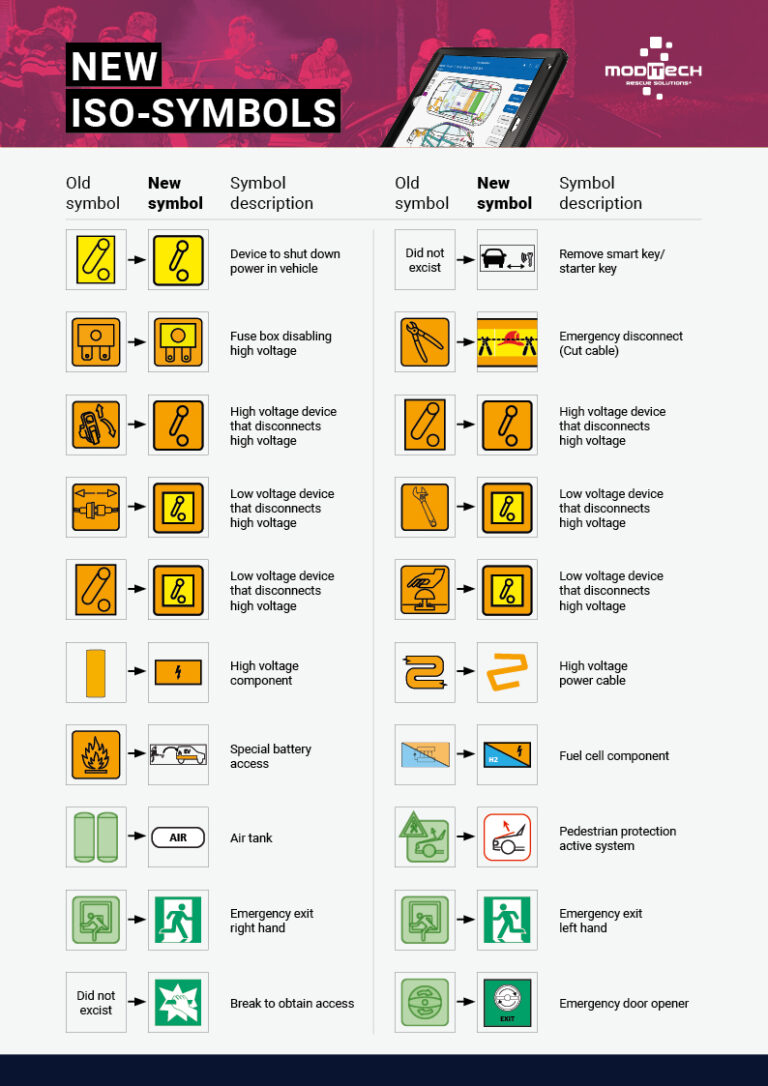 Crash Recovery System – Know what's inside, see what to do!