New category in Crash Recovery System: two-wheelers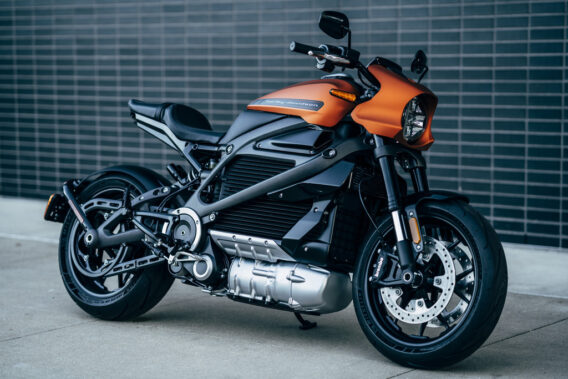 The electric vehicles market across land, sea and air will be 24 million unit sales this year, which represents a decline of roughly 19% year on year from the impact of COVID-19. Urban vehicles such as electric cars and two-wheelers have the highest unit volume.
The volume of the electric two-wheeler market, which is just over 90% of the 24 million sales, may seem surprising. This volume comes from China, where the market is not growing: the market peaked at roughly 30 million sales in 2016 after twenty years of growth and has stabilized at a slightly lower level (some 26 million were sold in 2019).
Since consumer purchasing power has surged, China's urban mobility preference and future growth is now with the car. However, due to the sheer volume of Chinese electric two-wheelers, it will take a while for other motorcycle-dominated regions with a will to electrify (like India) to make a dent in the global market (prediction is that the 30 million mark will be surpassed again in 2029).
While in the US and Europe the primary form of urban mobility is the car, in east Asia the dominant form of transportation is the motorcycle, which is much cheaper to own and run. Often, motorcycles are not held to equivalent emissions standards as cars, and are more highly polluting. In the past decade, India has overtaken China to become the world's largest motorcycle market, selling roughly 17 million in fiscal year 2020 in a global market of 57 million. It is no coincidence that India has seven out of the world's top ten most polluting cities. When we hear ambitious electrification targets from countries like India, it is the electrification of two-wheelers and micro-mobility, not cars, which is the focus.
Emission regulations and electrification targets
As emissions regulations around the world tighten, and fresh electrification targets eye 2030, it is becoming easier to picture a world dominated by electric vehicles. And in parts of the world where motorcycles have become the 'family car' (India, Indonesia, Vietnam etc), the transition to electric two-wheelers seems to be just as significant as the transition to electric cars elsewhere.
The likes of Yamaha, Kawasaki, Harley Davidson, Honda and others have been in the research and development stage for a handful of electric motorcycles and / or electric scooters for the best part of a decade. The problem is they have either been so futuristic they cannot be taken seriously (check out the Kawasaki J), or simply never get green-lighted for production.
In the last couple of years, sentiments have begun to change: the number of investments being made by OEMs into start-ups has picked-up, and announcements of new plans for electric models tends to be a weekly / monthly occurrence rather than an annual one. The focus is not just on high power premium models: low-speed / power e-bike sales are picking up, particularly in Europe where over a third of the market comes from Germany. The growth has been fuelled by imports from China and Taiwan, causing prices to fall, and innovative new business models like e-cargo delivery and dockless e-bike sharing services.
Because of these market developments, we at Moditech Rescue Solutions decided to ad a new category called 'two-wheelers' to our Crash Recovery System database. We have a dedicated person in our database staff that will fill this database. First vehicles will be added at the end of this year, such as the all electric Harley Davidson LiveWire.
Harley Davidson LiveWire
With the LiveWire, Harley-Davidson is venturing into the field of electric motorcycles. This is not an easy step for the traditional manufacturer from Milwaukee, as the heavy bikes have so far been defined primarily by the heavy V2 gasoline engine. The electric motorcycle is an important component of the 'More Roads to Harley-Davidson' strategy, with which the company wants to address a new generation of motorcyclists. The electric motor, which Harley calls the H-D Revelation drive, accelerates from 0 to 60 mph (96.6 km/h) in 3 seconds and pulls from 60 (96.6 km/h) to 80 mph (128.8 km/h) in 1.9 seconds. Thanks to the high and immediate torque of the electric motor, the LiveWire shows itself to be absolutely sovereign in overtaking processes, says the manufacturer. Harley states that the range is 146 miles or 235 kilometres, so the bike is more tailored to an urban environment. The engine reportedly has an output of 78 kW and the battery should have a capacity of 15.5 kWh. This would make it the largest battery to be installed in a production electric motorcycle.
Please download the latest version of your software at our website: https://www.moditech.com/en/crs-download
Crash Recovery System, know what's inside – See what to do!