Crash Recovery System dark mode
Upon a lot of requests, we introduced dark mode to the Crash Recovery System this month.
SELECTION PROCEDURE IN DARK MODE
With our new software update for all our platforms (Android, iOS and Windows), this mode is available for your device. In this version we started out with the selection procedure in dark mode. The vehicle image will follow very soon with the coming updates.
IMPROVED DESIGN FOR PHONES
With this software update, we have also customized the display of the Crash Recovery System for mobile phones. On both iPhone and phones running an Android operating system, the CRS now displays without any problems.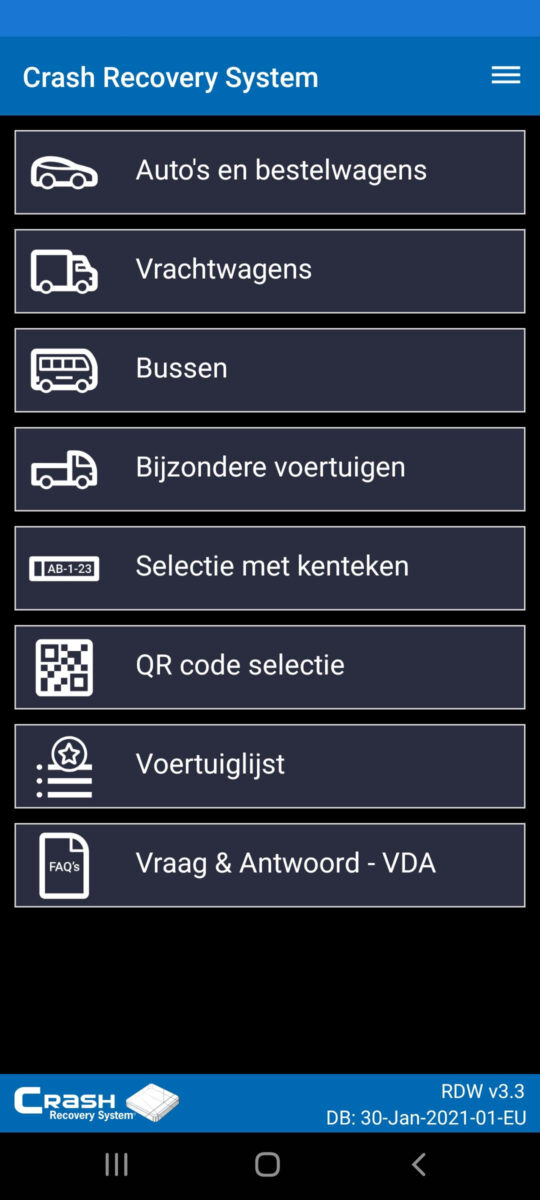 Make sure you use the latest software version of the CRS. More information about updating your system can be found here.