Database update February 2021
The February update includes a number of additional vehicles to be added to the current Crash Recovery System database.
TWO WHEELERS
We are very proud to have added the first two electric motorcycles of Harley-Davidson LiveWire and BMW C Evolution! Both models have a li-ion battery pack. The Harley-Davidson offers an emergency deactivation cable and the BMW is equipped with an emergency deactivation switch. This switch can also be found in BMW passenger vehicles.
PASSENGER VEHICLES
We have added a number of Chinese models to our database such as the Aiways U5, Seres 3 and MG EHS. Like most electric models, the Aiways U5 has a large battery pack located in the middle of the vehicle. Deactivation proceeds via an emergency deactivation switch in the engine compartment. In addition to the new Chinese brands, the brand Cupra is also introduced in our Crash Recovery System with the Cupra Formentor and Formentor Plug-in Hybrid. The Cupra Formentor is part of the Seat brand name and has many similarities with the Seat Leon. Furthermore, a number of converted vehicles from 2CV Garage have been added to the database. These Citroen 2CV models have a Nissan Leaf battery pack and drive unit. Of course, we have also added the new Volkswagen ID4 and Mercedes-Benz S-class as announced in our newsletter.
BUSES
Public transport with alternative propulsion continues to grow steadily. Our database expands this month with the VDL Citrea SLFA-181 Electric of Lelystad, the Ebusco 2.2 18 meters bus and the 2.2 version of Bonn. From Solaris we have added the electric Urbino of RATP Paris, the ALSA Bilbao, the SNG Suhl, the NVG Wurzburg and SWG driving in Bonn. Two Urbino hydrogen buses driving in the cities of Köln (Germany) and Bolzano (Italy) were also added.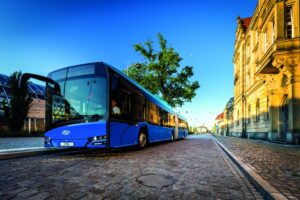 Make sure you are up-to-date and install this update via the update management menu in the settings of your Crash Recovery System. Upon restarting your CRS you will see the new two-wheeler database category!
Crash Recovery System – Know what's inside, see what to do!